Micro-catheter BISHOP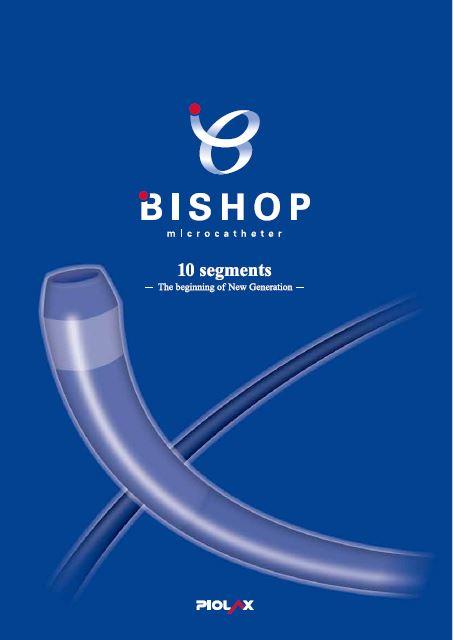 Use applications
Selective micro-catheter for intravascular treatment such as TACE (Transcatheter Arterial Chemoembolization).
Feature
"Pencil Figure Tip"
Special tapered pencil figure tip improves selectivity.
"Ten Segments" shaft balance
Ten different stiffness from shaft to tip makes smooth advancement and improves pushability.
"Three Tip Shapes"
Three types of tips are available (straight, angle, double angle).
No need of manual shaping.
Catalog number
Catalog Number
Effective
Length
Tip
Shape

Outer Diameter

(Radiopaque Marker / Distal part / Proximal part)

Inner Lumen

(Distal / Proximal)

Compatible Maximum

Diameter of Guidewire

Maximum Pressure
(Open the Catheter Tip)
MC16-S110BY
110cm
Straight
0.645mm / 0.73mm / 0.93mm)
(1.9Fr. / 2.2Fr. / 2.8Fr.)
0.49mm /0.55mm
(0.019inch / 0.022inch)
0.46mm (0.018inch)
6,895kPa
(1,000 psi)
MC16-S130BY
130cm
MC16-A130BY
Angle
MC16-D130BY
Double Angle
MC16-S150BY
150cm
Straight
Catalog/Report
Catalog/Report
Please note that this website is intended to provide information on our company's products not for the public but for health care providers such as doctors, dentists, pharmacists, nurses and clinical technicians