Origin of Company Name
The corporate name of PIOLAX incorporates the meanings of "pioneer", "elasticity" and "X (infinity)".
The name reflects our stance of pursuing the possibilities of "elasticity".

Application of Elastic Technology
Elastic technology is applied to develop people-friendly medical devices.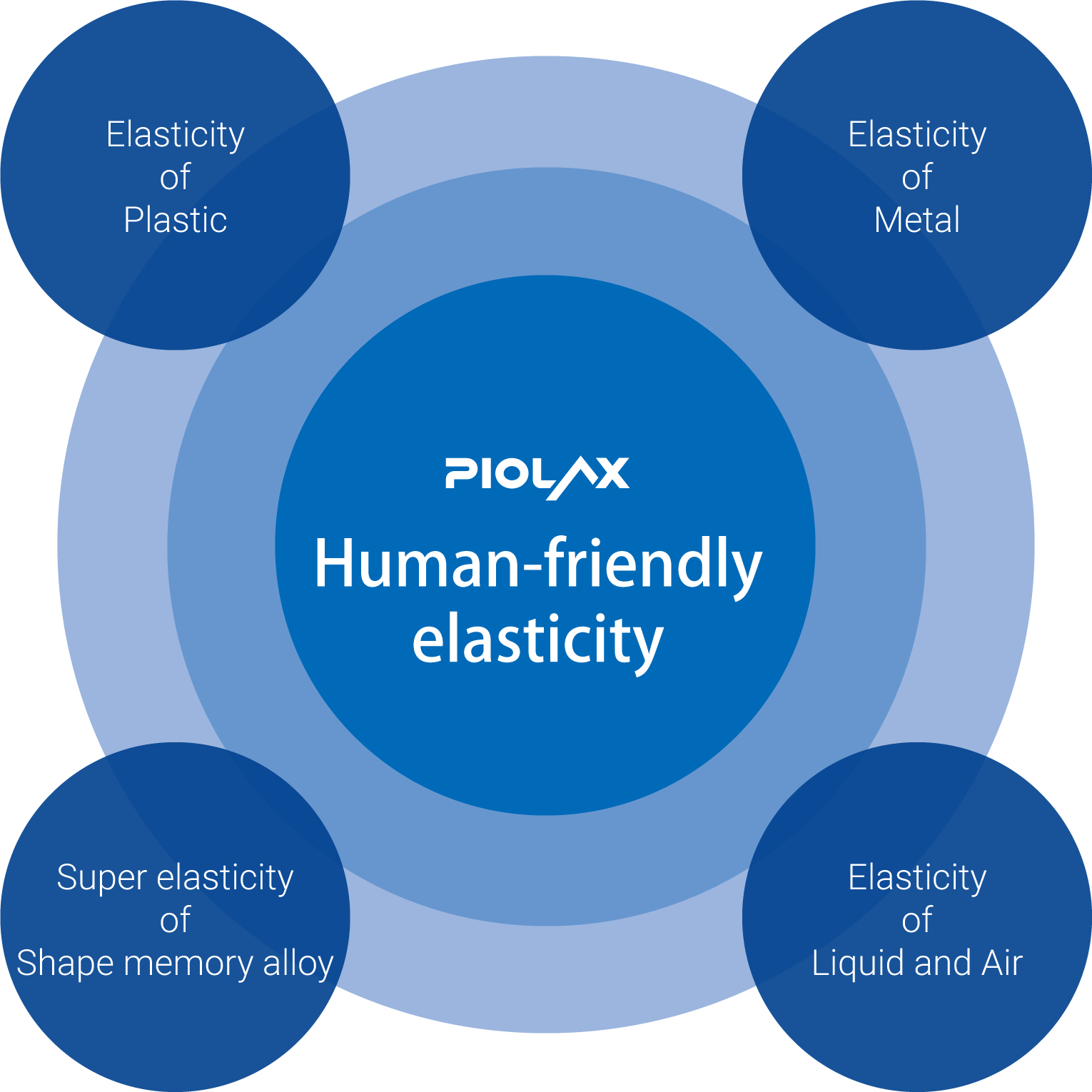 About Logo

The color of the logo is composed of marine-blue, which is an image of Yokohama, and active red.