Quality System
Our plant is certified according to ISO13485 and we manage the importing of raw materials, producing, inspecting and the delivering of qualified products only.
We are aiming to secure the safeness of patients by issuing a comprehensible "Instructions For Use" that indicates correct directions for using the product.
Clean Room
In order to keep the quality of a product, the products are manufactured in a clean room where the workers strictly manage their health as well as to maintain a clean working environment.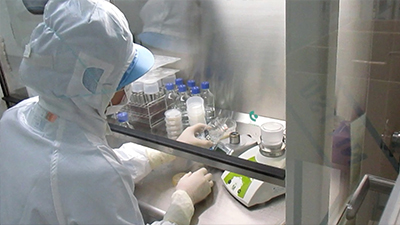 Basis of Production
Our goal in production is to serve a high degree of safe and stable products, completely manage QMS and to deliver the best quality, cost, lead time and service.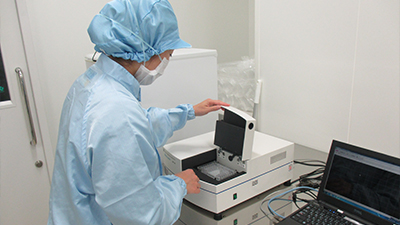 Complaints and Defects = Our Fortune
At manufacturing sites, complaints from users and defects during tests are apprehended as leading into a higher level of quality.
Temporary feedbacks are given and there are exchanges of opinions made from every member in creating a countermeasure of defects, prevention of recurrence, re-examination of methods and preventative actions.